Nolan à l'Atelier 17
The exhibition Nolan à l'Atelier 17 was exhibited at The Rodd during spring/summer 2021. The exhibition explores Sidney Nolan's time in Paris working with the influential English printmaker Stanley William Hayter and follows recent experimentation with newly discovered plates from the period.
Introduction
During Summer 2020, Professor David Ferry discovered Box 93 in the Trust's archive. The box contained several etching plates unfamiliar to him, and so began a period of extensive research to understand them further, print them, and place them within a wider understanding of Sidney Nolan's artmaking.
The etching plates relate to a short time that Nolan spent in Paris between November 1957 and May 1958 working at Atelier 17, the workshop founded and directed by the influential English printmaker and teacher Stanley William Hayter. This exhibition echoes ongoing research and presents David Ferry's multitudinous experiments with these plates, alongside works by Hayter and other important artists working at Atelier 17 during this period.
Nolan à l'Atelier 17 is curated by David Ferry and Antony Mottershead. The research was supported by Lucie De Gentile through the University of Oxford's Crankstart Scholarship Programme.
We are grateful to Sylvan Sitkey, Duncan Scott, Roe & Moore, and David Ferry for the generous loans of artworks.
Atelier 17
The workshop was founded by Stanley William Hayter in 1927 and took its name from its first formal home at 17 rue Campagne-Première, where it was located from 1933. The workshop became an influential school for the development of printing techniques and more broadly a place for critical debate of aesthetics.
The workshop was also an important meeting place, a rallying point for artists arriving from England and for the French surrealists. The workshop is now associated with a long list of celebrated artists including Joan Miró, Salvador Dali, and Alberto Giacometti.
During World War II, the workshop followed Hayter to New York. It was prominent in the development of Abstract Expressionism, as a generation of young American artists, like Jackson Pollock and William de Kooning, were influenced by a wave of European artists in exile. Hayter re-established Atelier 17 in Paris in 1950 and today it continues to operate under the name of Atelier Contrepoint.
Sidney Nolan in Paris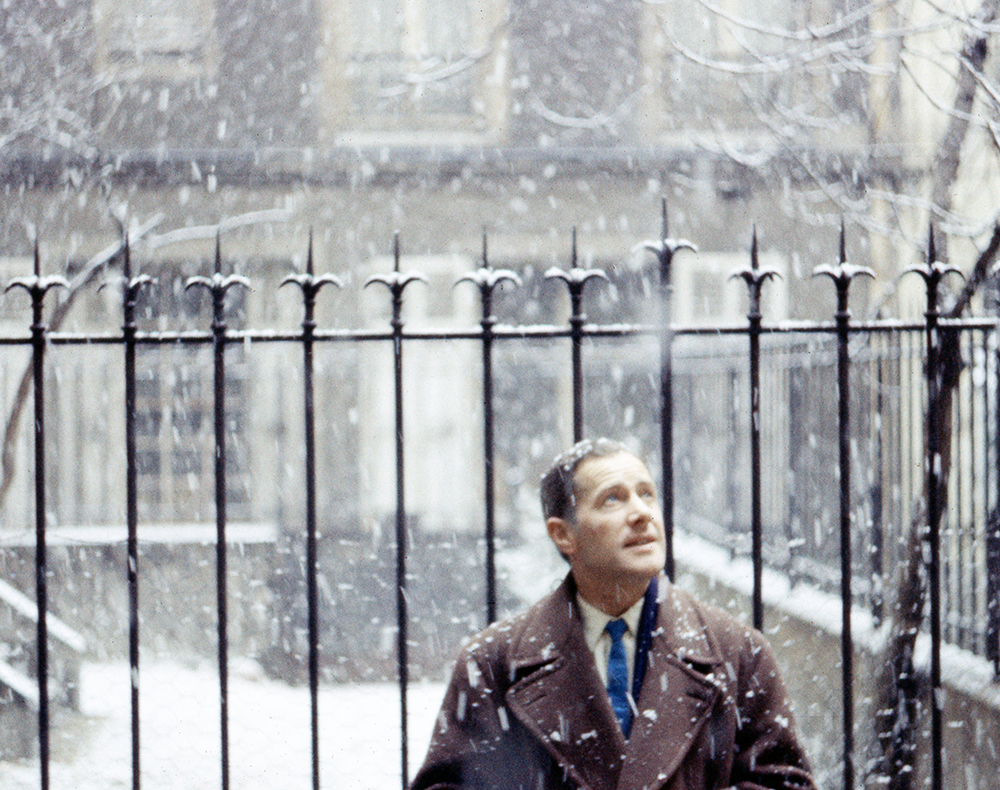 Image: Sidney Nolan in Paris, 1957-58
As a young man, Nolan dreamt of Paris - the epicentre of Modernism, even attempting to stow away aboard a ship bound for Europe with his good friend, the artist Albert Tucker. It wasn't until 1950-1 that he first visited the city during an extended road trip of Europe, with his second wife Cynthia Reed.
Despite our research, it is still not clear if Nolan's time in Paris at Atelier 17 during 1957-58 was at the invitation of Stanley William Hayter, or more likely, that Nolan sought him out. Nolan is likely to have known how important the studio was, both as a place to experiment artistically and to connect with the Parisian avant-garde.
Nolan, not considered foremost as a Printmaker, may well have been attracted to the workshop by Hayter's philosophy.
"Hayter actively encouraged the participation of painters and sculptors in the workshop because he was aware that some of the finest prints had historically been done by painters. He was not interested in printmakers as such, but in artists who would employ and develop the print media as another means of creative expression..."
As explained by Joann Moser (Atelier 17: A 50th Anniversary Retrospective Exhibition; 1977; Elvehjem Art Center, University of Wisconsin-Madison, WI.)
Rather than simply using the workshop as a guest, entries from Nolan's diary seem to suggest that he attended classes with Hayter. His diary also gives details of the art shops from which he was buying specialist print materials and attest to some of the wider cultural influences Paris provided.
Nolan at Atelier 17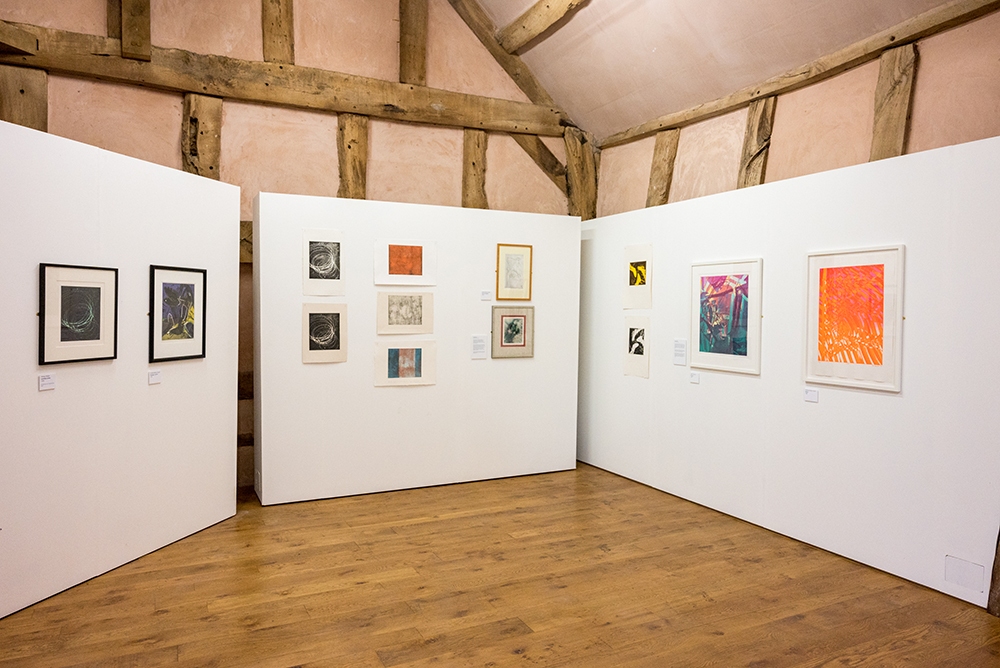 Little detailed information exists about Nolan's actual time at the workshop, but we know he created between six and ten etchings which clearly demonstrate Hayter's teaching, the influence of the workshop and the other artists present.
Following the re-discovery of the plates Nolan made whilst at the Paris workshop, the plates have been cleaned and reprinted using a method of simultaneous colour printmaking, or viscosity printing. The etching technique involves the layering of several colours on the same etched or engraved plate and is probably the printing innovation most notably associated with Atelier 17.
Nolan was ultimately expelled from the workshop for leaving etching plates in acid overnight, causing a toxic environment the next morning and leaving no acid stock for the other students. Despite this early exit and previous commentary suggesting that Nolan and Hayter did not see eye to eye, Hayter latterly suggested he had been impressed by some of Nolan's experiments.
Whilst it is difficult to measure the impact of Nolan's brief time in Paris, etching did become a familiar medium. He returned to it again in the 1960s to create a series of works collectively known as Dust in partnership with Marlborough Gallery and led him to collaborate with the distinguished Welsh artist and designer, Gordon House.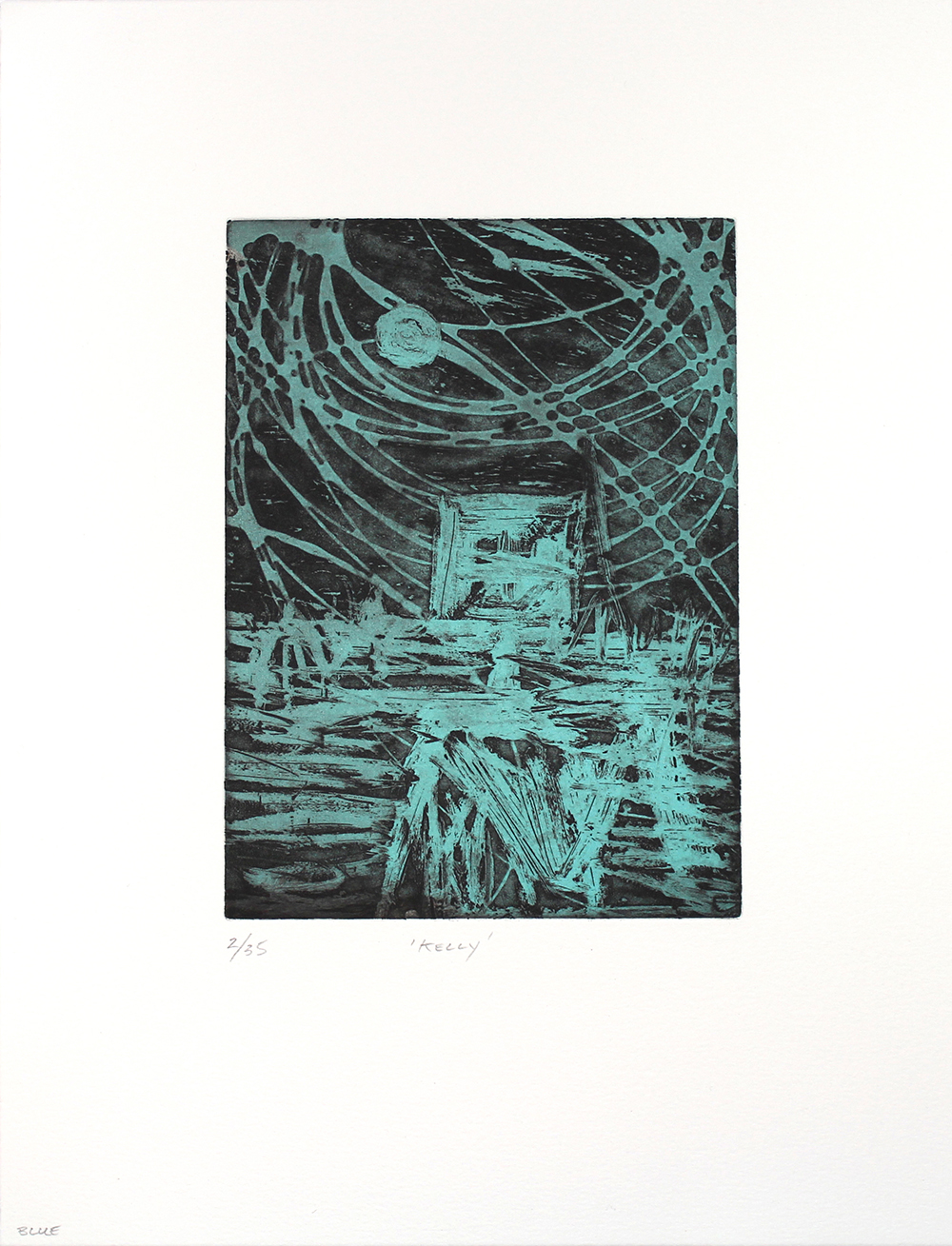 This new limited-edition print is available from our shop