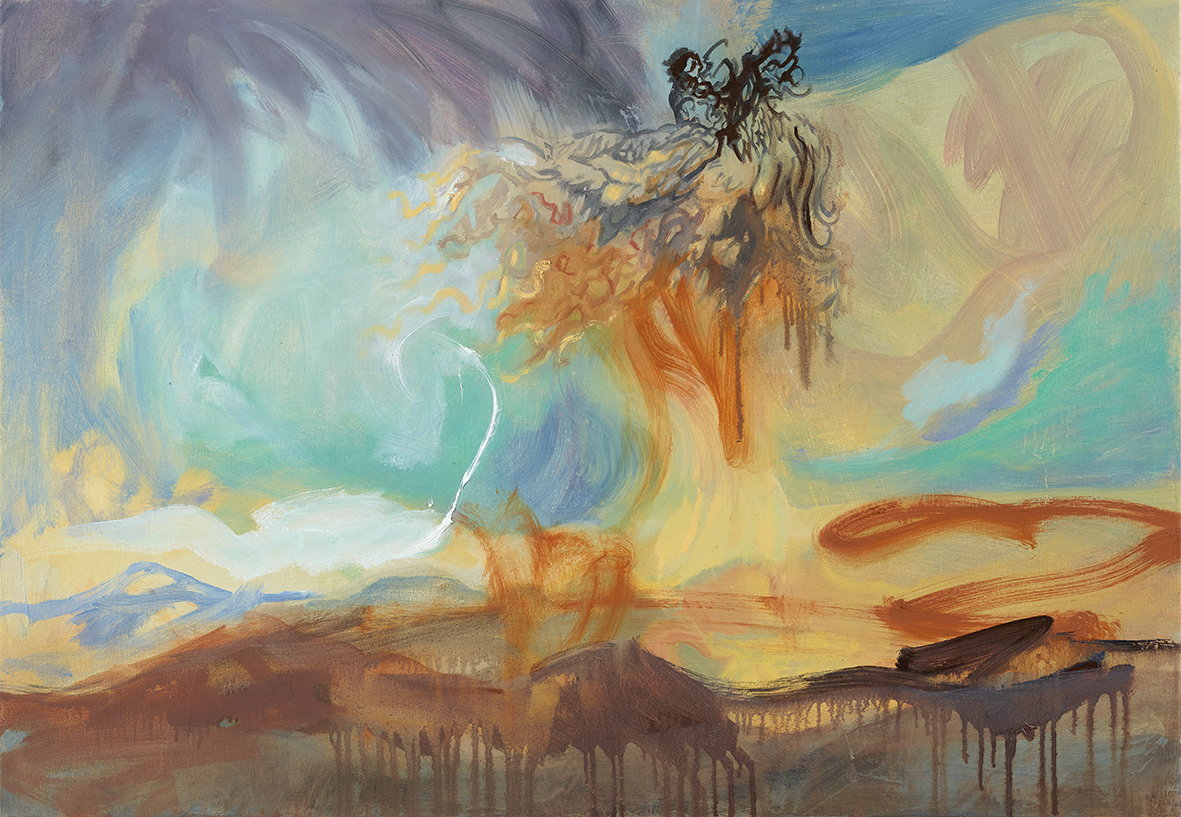 Selling Exhibition
Fiona McIntyre
Dreaming The Land
26 May - 1 October, The Library, Rodd Court
In Dreaming The Land, Fiona McIntyre expresses an imaged landscape inspired by a synergy
of objects and place. Through a series of successive mini-residencies, the painter,
draftsperson and printmaker has conjured a substantial and extraordinary body of new
artwork which is presented in the Library of 17th century Rodd Court.
McIntyre's art is underpinned by drawing. The artist spent short winter days engaged with
the immediate location and flora of The Rodd, drawing at the river or in Rodd Woods. If the
weather was too unkind, she retreated indoors to focus on strange and fantastical artefacts
such as an Elephant skull from Nolan's personal archive.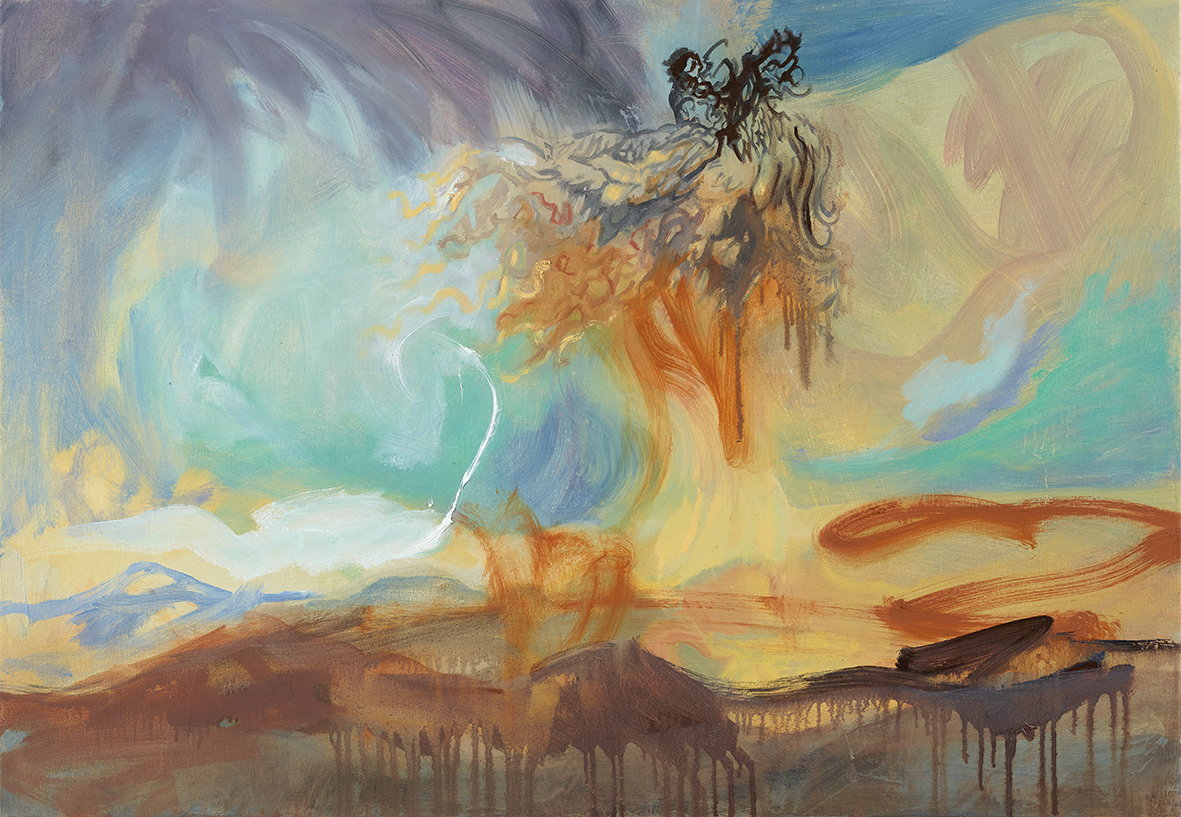 New paintings are infused with the dynamics of the weather and light in this border
hinterland and also with Nolan's unique vision - strange perspectives are at play. Alongside
drawings and paintings, the exhibition includes new etchings and wonderful examples of the
artist's sketchbooks which are an important part of McIntyre's making process.