Sidney Nolan's Studio
The Rodd is home to Nolan's last studio, the only to survive, and remains largely untouched. The studio provides visitors with a rare insight into Nolan's materials and processes and is an important resource for continued research.
Situated in one of the 17th century barns, the studio contains over 1,000 items including cans of Nolan's favourite spray paints; stocks of dry pigment waiting to be mixed with the 'new' white glue, PVA; alkyd gel medium; and tins of household enamel. The flat bench that he worked on is covered in paintbrushes, spatulas, and paints, as if poised for another painting session. Nolan would often work in this space with the large wooden doors pulled closed, lit only by a powerful single halogen lamp hanging high above, as if to mimic the direct Australian sunlight.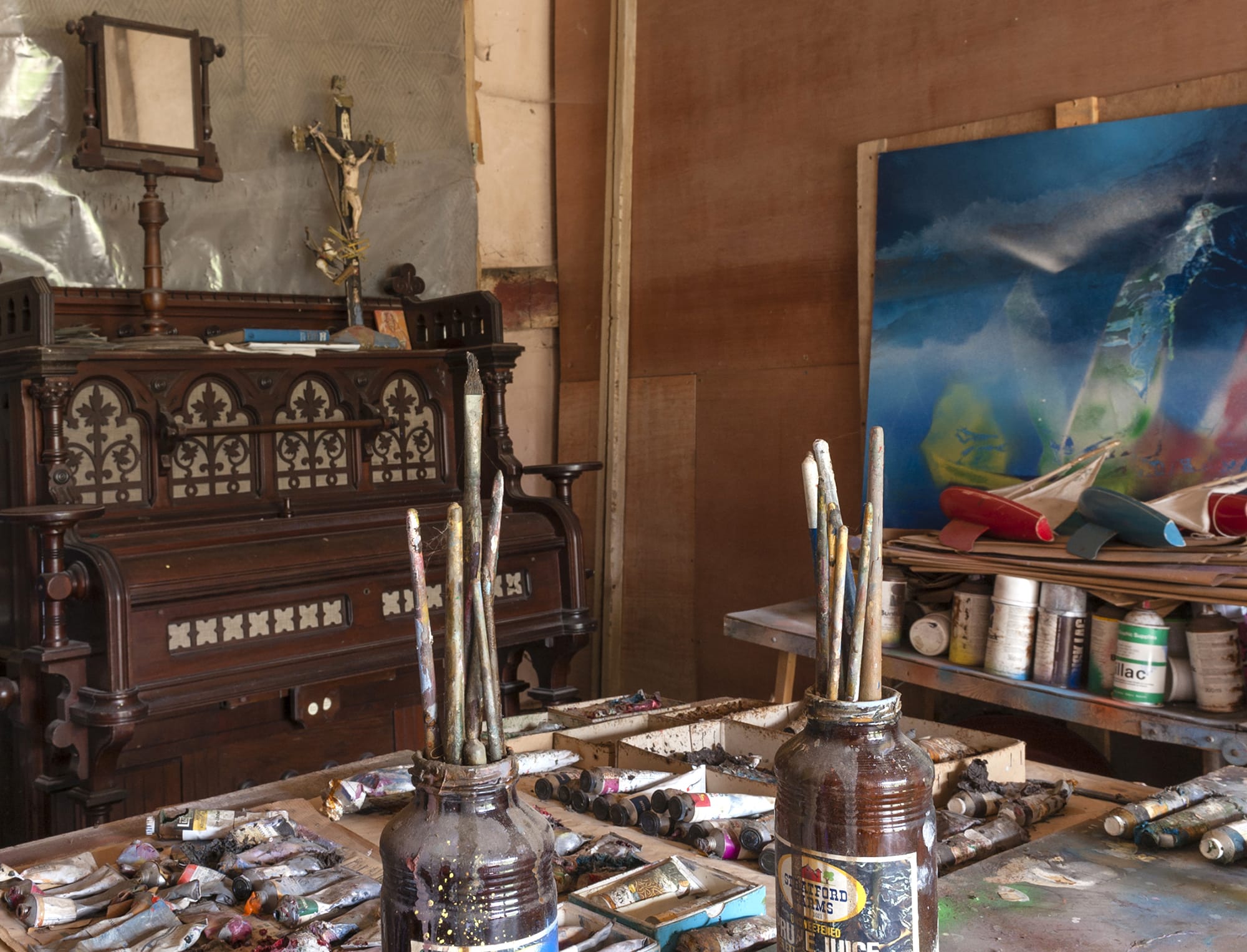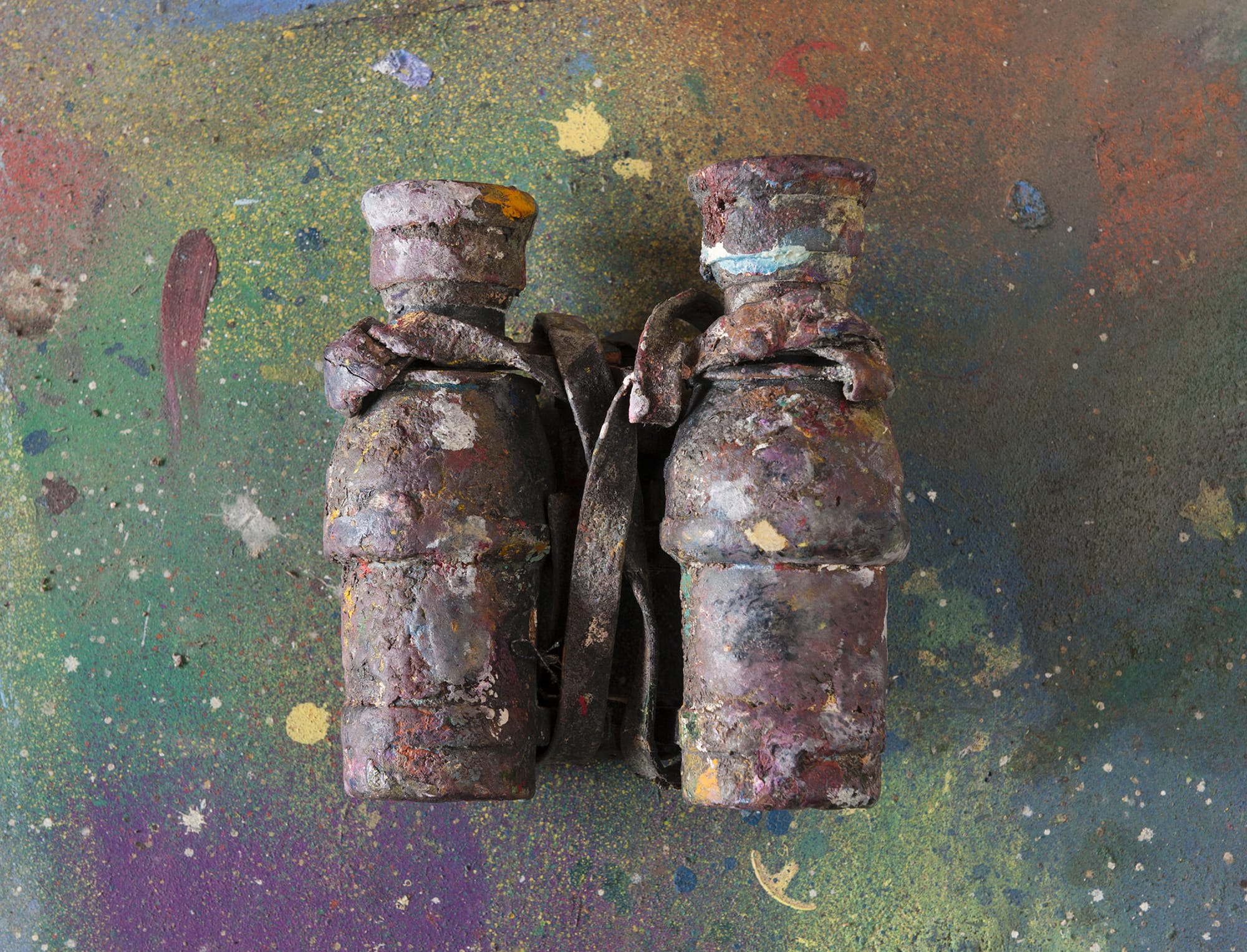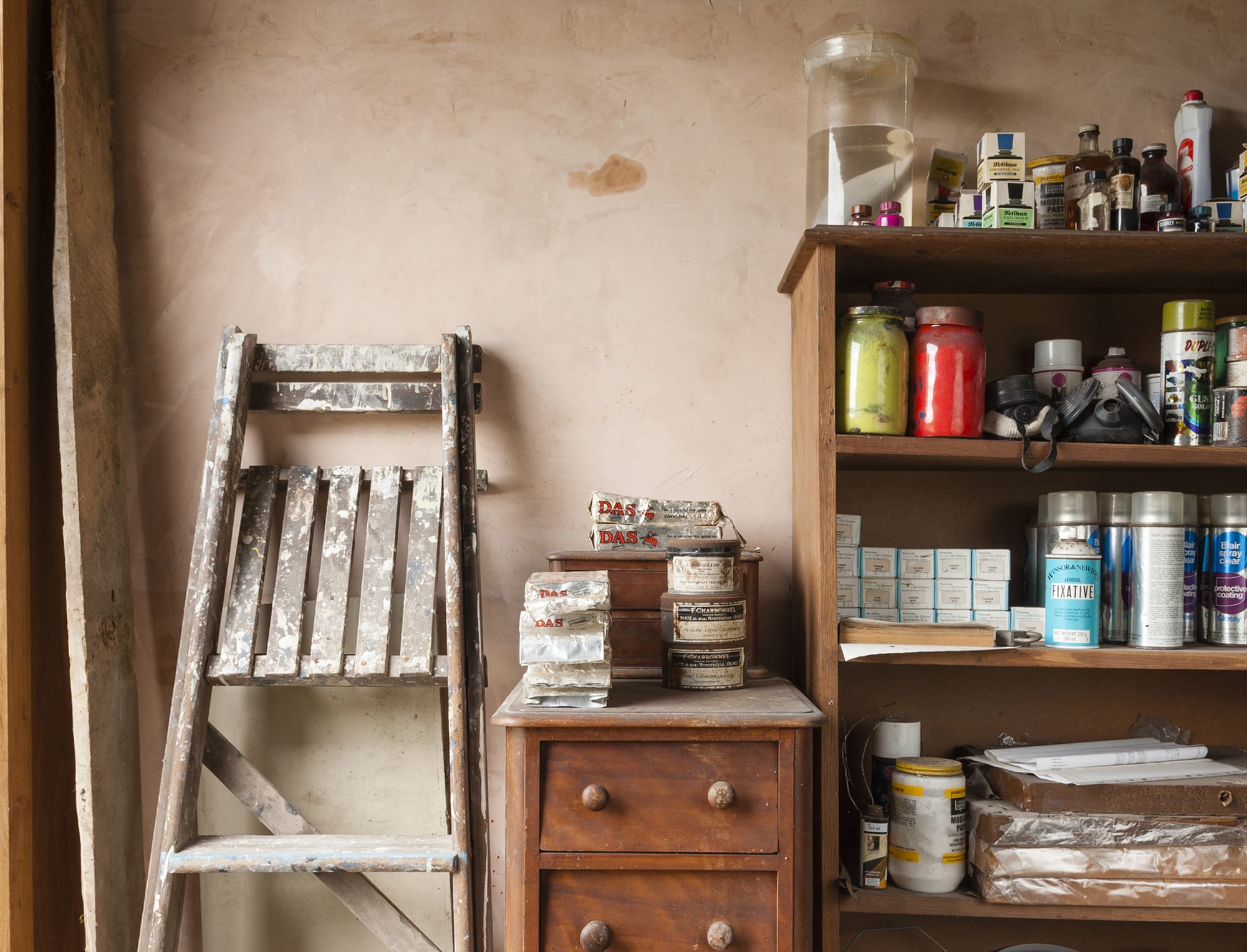 We are proud to be members of the Artist's Studio Museum Network, a Europe-wide group created to broaden awareness of these charismatic spaces that have given birth to the world's greatest art.