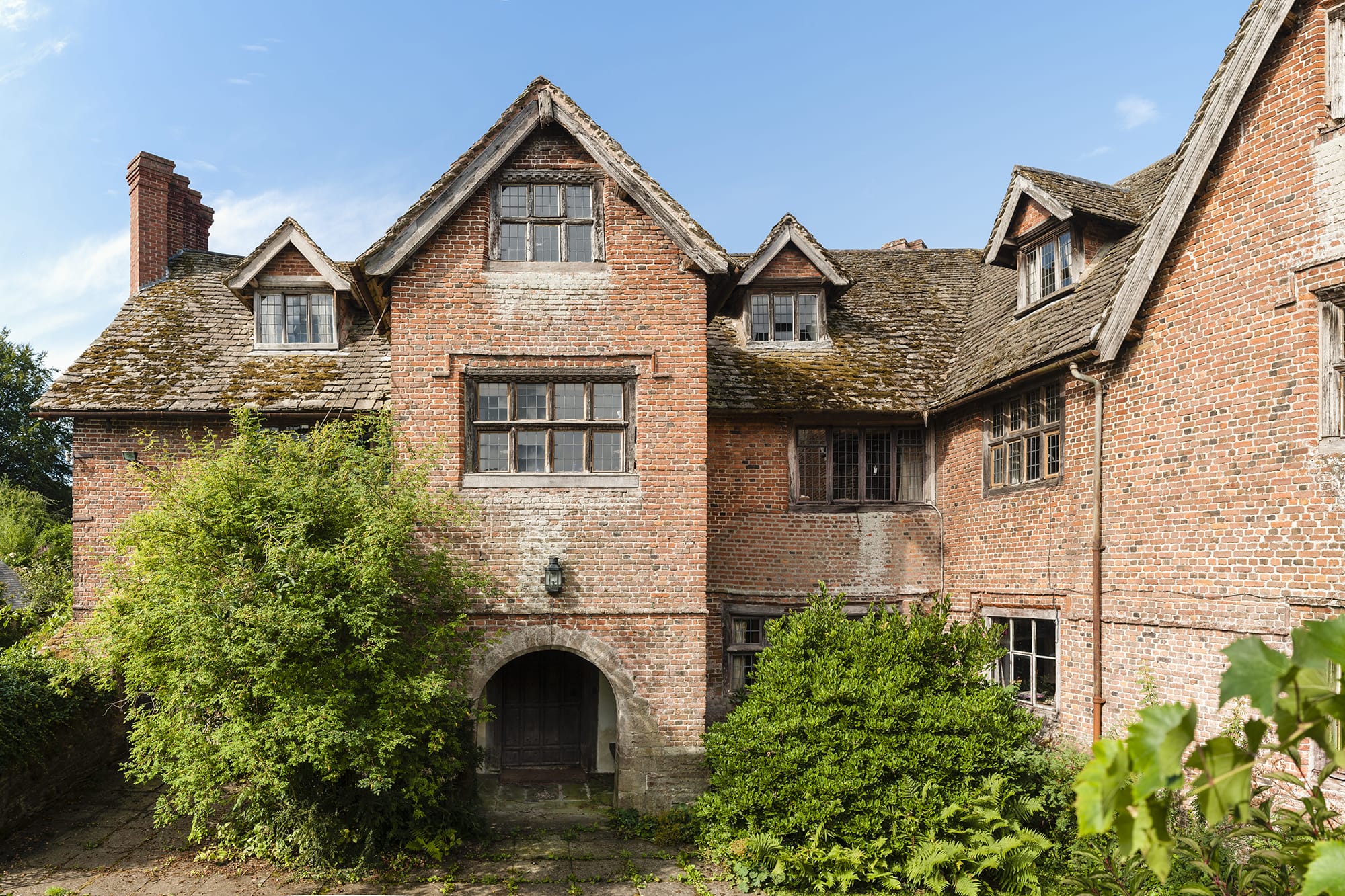 THE RODD
The Rodd is located in NW Herefordshire, a stone's throw from the England Wales border. It encompasses Rodd Court, a Jacobean manor house, which was the last home of Sidney and his wife Mary, an outstanding group of 17th century farm buildings that house our gallery, workshops, and offices and is surrounded by beautiful gardens and orchards. Rodd Farm and estate extend to 250 acres of farmland, semi-ancient natural woodland and the Hindwell brook.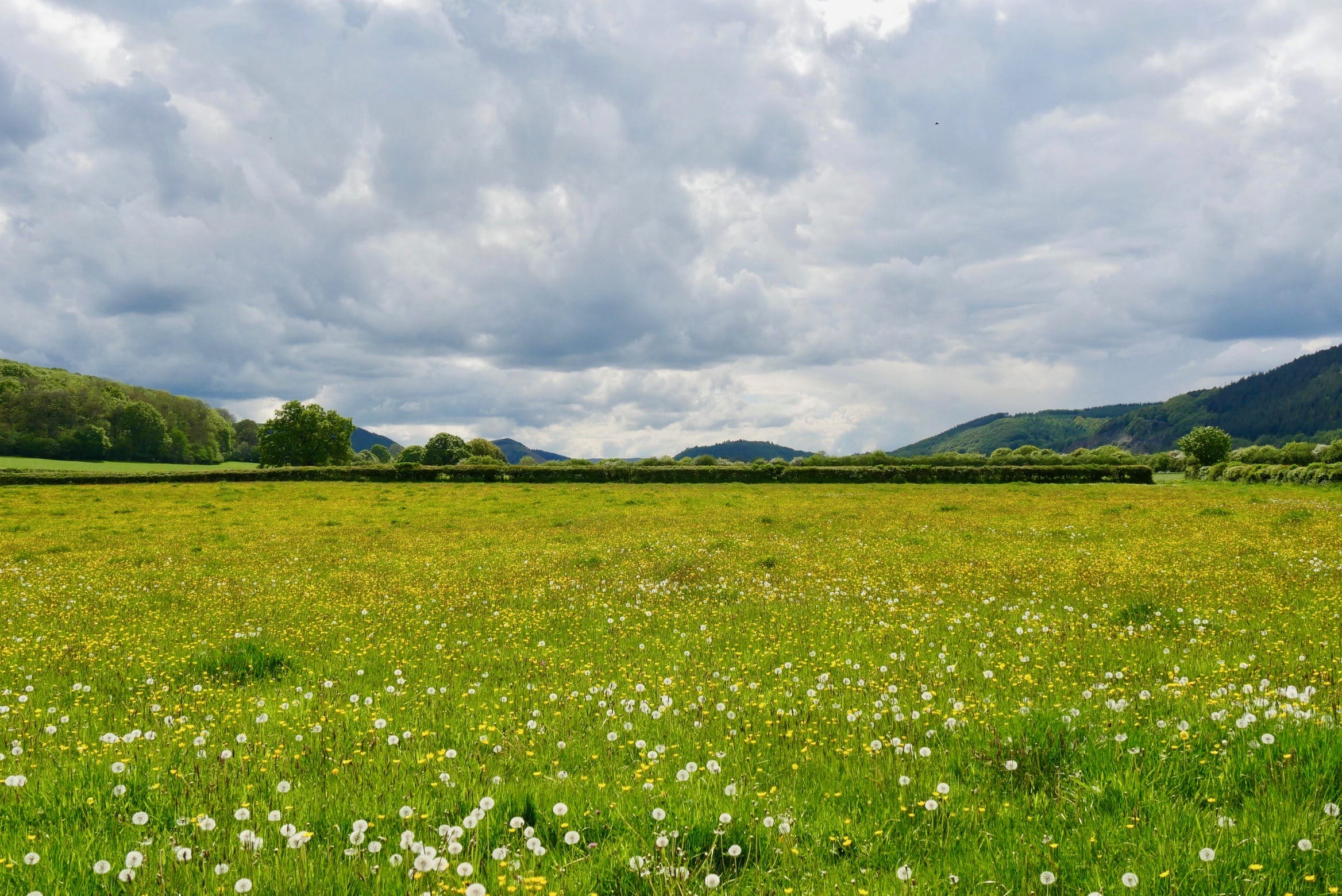 The gardens and orchards are free for the public to enjoy during opening hours.
Rodd Court
Rodd Court is the historic Grade II* listed manor house at the heart of our estate. After Sidney's death in 1992, the house remained Mary's home until her death in 2016. In September 2018 the Trust acquired Rodd Court through the Acceptance in Lieu scheme.

The intriguing history of Rodd Court is the subject of ongoing research. It appears that the house was begun in the late sixteenth century by Richard Rodd. The date of 1629 over the porch may indicate when the exterior was finished and when work began on the interior. Richard Rodd died in 1633, at which date the work may have ceased. The Rodd family had mercantile and landed interests in both Herefordshire and Devon. The house remained in their possession until 1725, when Bampfylde Rodd III died. It changed hands a few times in the ensuing centuries, but was always lived in by tenant farmers, not by the owner. This explains why the house remains virtually unaltered from when it was first built.

In 1911, the estate was bought by Colonel Gilbert Drage, a retired Royal Marine with an artist wife but no children. The house seems to have been in a poor state. In 1913 Drage rebuilt the service block in the south-west corner and carried out extensive repairs to the rest of the house.

After the war, in which he led the 1st Battalion of the Hereford Regiment at Gallipoli, Drage retired for the second time and attempted to make a living from farming and hand weaving. This was hardly lucrative and in 1935 he sold The Rodd to Francis Rodd (later 2nd Baron Rennell), whose wife Mary was also an artist.

Rodd was a banker, a scholar and President of the Royal Geographical Society, with four daughters and a valuable library. His main intervention to the house was to convert the cart shed at the rear to a comfortable room, with a link to the main building. When Lady Rennell died in 1981, the family put The Rodd on the market and two years later it was bought by Sidney and Mary Nolan.

We hope, in due course, to know more about this extraordinary house, its owners, occupants and its role in the history of Hereford cattle breeding.